CSR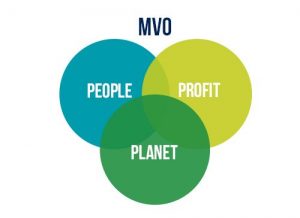 SEW is a customer-oriented welding, construction, installation and E&I company. Our policy is aimed at a safe and environmentally responsible way of carrying out work on a project basis, including the agreed aftercare and with a good price-quality ratio.
HSEQ (Health, Safety, Environment and Quality), in Dutch KAM (Kwaliteit, Arbo & Milieu) is the basis of all our activities and also a part of Corporate Social Responsibility (CSR).
SEW therefore not only focuses on the internal organization but also looks beyond. We believe it is important to make a positive contribution to society.
We do this, for example, by:
monitoring our CO2 emissions and reducing it where possible,
monitoring our waste flows and reducing them where possible,
searching for sustainable and safe solutions when purchasing or replacing equipment and tools,
charity sponsorship,
commitment to technical staff training,
participation in business associations,
streamlining of our business processes to:

minimize transport movements,
prevent repetition of work and / or waste of resources caused by errors
to minimize the need for overtime hours
to prevent unsafe and / or unwanted situations.
Our processes and products are constantly tested against process indicators and product specifications. Where necessary, our products are tested for essential safety requirements and provided with a CE mark.
People
SEW attaches great value to good working conditions for its employees and is always focused on being able to perform work in a safe manner and in a safe environment. To enforce this policy, SEW has certified safety (SCC **) , & health management (OHSAS 18001, will soon be replaced by ISO 45001) systems.
Planet
Care for the environment is important for SEW. We of course all want to leave a beautiful world for our descendants. The environmental management system focuses on minimizing the environmental impact of our workshops and work on land locations. The environmental management system is based on the ISO 14001.
Profit
Delivering the quality desired by the customer is what SEW stands for and is fully committed to. This policy is being enforced by multiple certifications (ISO 9001, ISO 3834, PED Modules D & H, CPR / EN 1090-2) in the field of quality management systems.